Welcome to our store!
At Quilted Posies Quilt Shop, we carry premium quality fabrics in a wide range of styles, from traditional to modern. You'll also find a large selection of quilt kits, books, patterns, and sewing notions, as well as other essential supplies to meet your quilting needs. We strive to maintain competitive prices to make quilting affordable for everyone. Located in Spokane, WA, our locally owned and operated shop is a friendly, inspirational gathering place for quilters of all skill levels. Around here, customer service is our priority…we're always available to assist you in any way we can!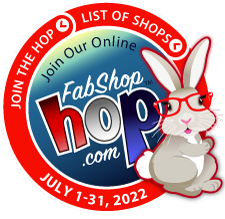 EVERYONE LOVES TO "RENEW" IN THE SUMMER.